Keynote Speaker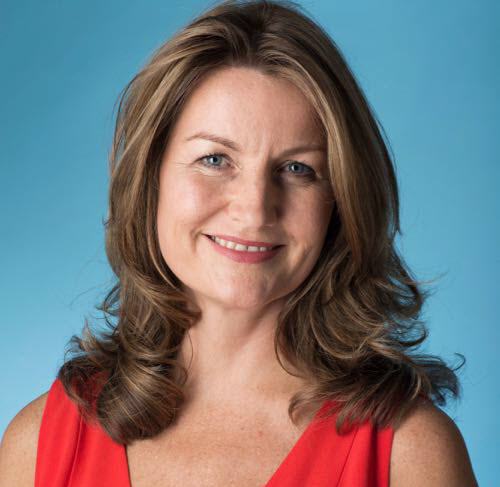 Want to work with Nicolette?
Named in 2014 as one of the 10 most powerful part-time workers in Australia, Nicolette Rubinsztein is passionate about helping women who want to combine motherhood and a fulfilling career.
When Nicolette speaks, she inspires, empowers, engages and informs audiences with her enthusiasm and authentic take on how we can 'have it all'.
And with over 10 years' experience working part-time in some of the highest corporate positions in Australia, while simultaneously raising three children, Nicolette is uniquely qualified to speak about juggling kids and a career!
Delegates learn to think strategically about work/life balance and come away inspired with practical, proven ideas.
Nicolette is available to speak on:
career mums – strategies for success
flexibility in practice
managing work/life balance
To book Nicolette for a keynote address, please contact
ICMI
on (03) 95293711.
Key features of Nicolette's presentations include…
A way of thinking differently and strategically about work/life balance
Realistic and achievable changes you can make to your work/family life now to achieve work/life balance
Understanding and experience of working within the corporate sector at the highest level
Approaching and solving the conundrum of work/life balance from the perspective of a corporate strategist
Over a decade's experience in working part-time while also raising a family
View Nicolette's speech at the 'Not Guilty' Book Launch
In a great speech Nicolette talks about the inspiration for and content of her book. She tells the lovely story of her Mum who at the age of 42 set up an insurance broking business which she is still running it at the age of 73.
Nicolette talks about 3 things she learned from Mum:
– you can take breaks from your career and re-invent yourself
– you can be successful working part-time and
– you can be a great Mum and have a great career.
In Nicolette's words…
"I've been juggling motherhood with my corporate career for over a decade now, and like so many career mums I'm still working on getting the perfect balance!
"However, in my career as a corporate strategist I am experienced in confronting complex unorthodox challenges and applying a thinking framework to help me solve work challenges and navigate my way through the choppy business waters.
"I love sharing with other working women how thinking about this challenge strategically can help successfully navigate work/life balance.
"So we can all feel 'not guilty' and 'have it all' more of the time."