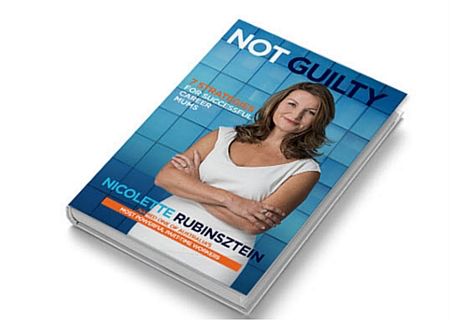 "I loved reading this book. It is a compelling read for aspiring career mums. So much of it resonated with me. It's a marvellous combination of Nicolette's experience, the experience of her friends and colleagues and formal research."
"Women sharing their stories about what works and what doesn't is vital if we are to create a more gender equal world – a world where work and care are not at opposite ends of one hard choice. I just wish this book had been available when I embarked on motherhood. It's full of practical tips for women who want to build both strong careers and strong families."
NOT GUILTY
Having a family can be the time of your life…but it can also be virtually impossible to immerse yourself in a meaningful career while simultaneously raising a young family.
And the unfortunate reality for many women (myself included!) is that we simply don't have the luxury of a partner who is willing or able to work part-time or take on the role of "house husband".
So as career mums, it's time to get real…and time to get strategic.
Passionate about parenting but want a fulfilling career?
Well you're not alone.
In Not Guilty, I've employed the same thinking frameworks I used in my career as a corporate strategist, instead using them to provide a guide for women wanting to successfully negotiate work/life balance.
All author profits from book sales are being donated to charity Missionvale Australia
Read More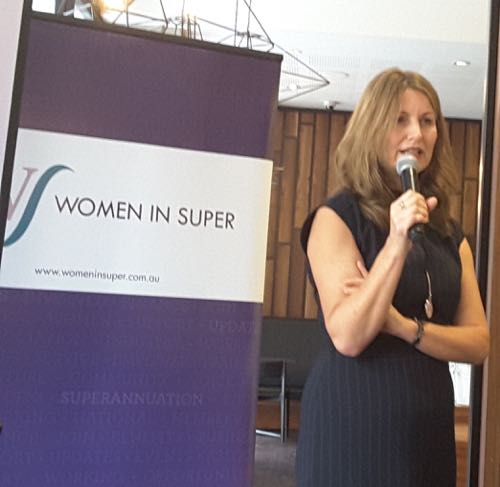 KEYNOTE SPEAKER
Named in 2014 as one of the 10 most powerful part-time workers in Australia, Nicolette Rubinsztein is passionate about helping women who want to combine motherhood and a fulfilling career.
And with over 10 years' experience working part-time in some of the highest corporate positions in Australia, while simultaneously raising three children and studying at times, Nicolette is uniquely qualified to speak about juggling kids and a career!
Find out more about how Nicolette can help your team or your audience to think strategically about work/life balance and come away inspired with practical, proven ideas.
Read More
'NOT GUILTY' Book Launch
Nicolette speaks at the launch of her book 'Not Guilty'
"I believe we are well on the way to gender equality in the work-place…"
Enjoy Nicolette's well-founded optimism as she outlines some of the factors that helped her hold a senior corporate position and look after her 3 young children.